Leased Equipment Inspection Services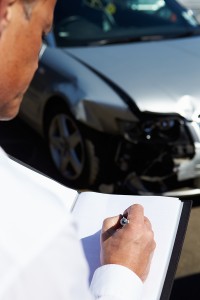 GPS's leased equipment inspections are the perfect tool to verify that all items under the lease have been delivered, match the physical assets description, are located / stored at the agreed location and in the condition reported. These types of inspections can be completed prior to funding the lease or at any time that risk levels warrant an onsite inspection. Our reports can be customized to fit your needs; all reports come with complimentary supporting photographs. Should you need to know the condition of an item quickly, a 24 hour rush service is also available to meet your deadline. Call today for more information.

We can also customize our service to include a detailed lessee interview to fit your needs. 
Equipment Leased Items
Agricultural Equipment Leasing
Automotive Service Leasing
Computer Hardware & Software Leasing
Communication Equipment Leasing
Construction Grades, Loaders & Dozers Leasing
Energy Saving Equipment Leasing
Fire Trucks, Police Cars, Street Sweepers Leasing
Garbage Trucks Leasing
Furniture & Fixture Leasing
Health & Fitness Equipment Leasing
Maintenance Equipment Leasing
Manufacturing & Plant Equipment Leasing
Medical Equipment Leasing
Refrigeration Equipment Leasing
Packaging Equipment Leasing
Printing Press/Copy Machine Leasing
Retail Gasoline Dispensing Equipment Leasing
Restaurant & Hospitality Equipment Leasing
Surveillance, Security & CCTV Leasing
Telephone System Leasing
Television, Movie & Sound Equipment Leasing
Vehicle (Both Commercial & Municipal) Leasing
Vending Equipment Leasing
Waste Compactor & Shredder Leasing
Electronic Health Record (EHR) Leasing
Contact us for details.