Priority Delivery Service
UPS, Fed-Ex and the US Mail don't do it, but GPS does!
Our "Priority Delivery Service" delivers more than a package. We provide our clients with the same timely, professional services as commercial couriers, but with an emphasis on business specific solutions, including customer outreach campaigns. Our experienced field representative will hand deliver your urgent letter/document to your customer's address and provide photographs of the property visited for your records. Appointment only and 24 hour rush services are also available to meet your deadlines. Reduce your servicing costs with our field-tested, results generating "Priority Delivery Service".
Contact us for details.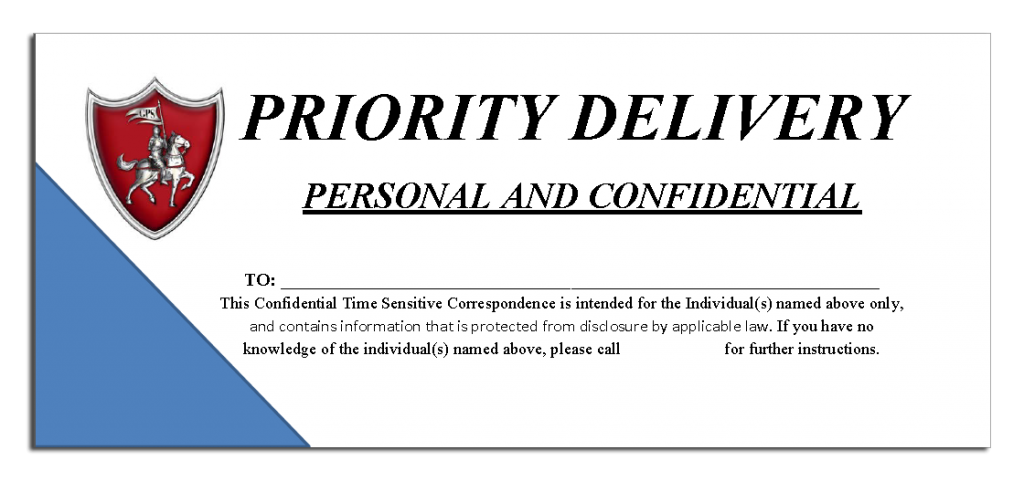 Services:                                                                                                          
Deliver your letter/document (s) to your borrower's address within 48 hours (ask about our 24 hour rush service)
 Document whether your collateral was present, "if applicable" and provide a complimentary photo
Verbal update from site if requested
Provide a detailed report for your records (including time and date stamped photos of the address visited)
Free Re-Chase – At your request, if you receive no response from your borrower, GPS will make a 2nd delivery attempt at no charge to you for up to thirty (30) days from the date of the original assignment.